< Back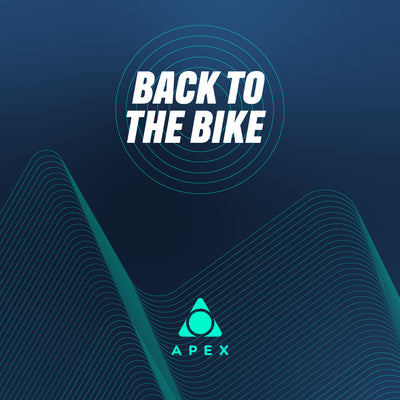 Introducing Back To The Bike! 🚴‍♂️
Maddy Slade | 5 May 2022
Hey A-Team!
We've just released something super exciting for you on the app, our Back To The Bike Series!
We always want you to feel confident when you choose to move with us. We've got some exciting things coming your way over the next few months on the app and if you've taken a break for whatever reason, our Back To The Bike Series is the perfect gateway to get you back in the saddle and feeling good.

Watch our short intro video below to learn more about our Back To The Bike Series
Back To The Bike has been designed for anyone who has taken time off riding. Whether you've been recovering from injury, are post-natal, post-covid, or have just needed some extended time off - this series will ease you back into the saddle and leave you ready and raring to go. 
Designed by our Head Trainer and qualified Physiotherapist Duncan (C.S.P, H.C.P.C) and our Post-Natal expert Carol Ann, the series consists of 8 rides to be taken in order, as well as 1 Strength session and 1 Mobility session to be completed at any time.  
As well as gradually increasing in length, these rides will increase in intensity throughout the series, building your stamina and strength at a gradual pace. You can repeat shorter sessions as often as you like until you feel like you're ready to move onto our longer, more challenging rides.
Our Back To The Bike Series can be found on the Apex App homepage or by using the Series filter under Genres. 
As always, please remember to follow any medical advice from your doctor in regards to restarting exercise post-injury or post-natal.