Rides, For The Rest of Us.
We are Apex Rides, the upstart British exercise bike & app, bringing exceptional home workouts to the masses.

We think home exercise tech is overly expensive, elitist and a wee bit cultish. So we're on a mission to change all that by making smart bikes and virtual fitness communities more accessible and welcoming for us regular folk.

Because more people need to exercise more often.
We're democratising the category by offering a cutting-edge, premium bike at great value - and affordable access to studio-quality classes via our app.

we've also worked hard to reduce costs in manufacturing, overheads and our supply chain- as well as capping the profits we make on the Apex bike at 5%. All while maintaining the highest quality.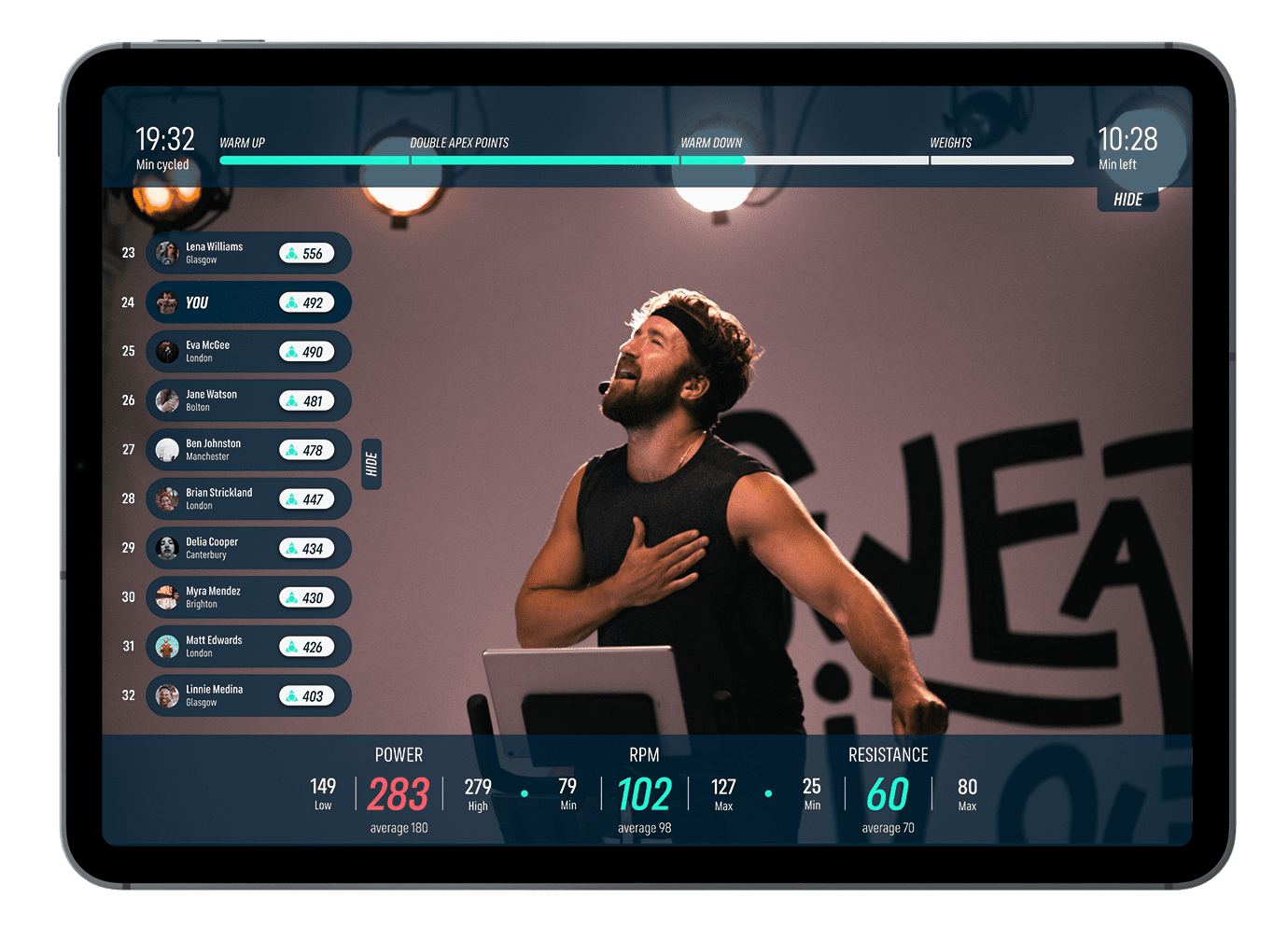 Upbeat
We really understand the high after you've completed an exhausting class.
That rush, that joy, that smile – that's how it feels to interact with us from the very beginning. We're optimists, we like to have fun, and we want you to enjoy yourself.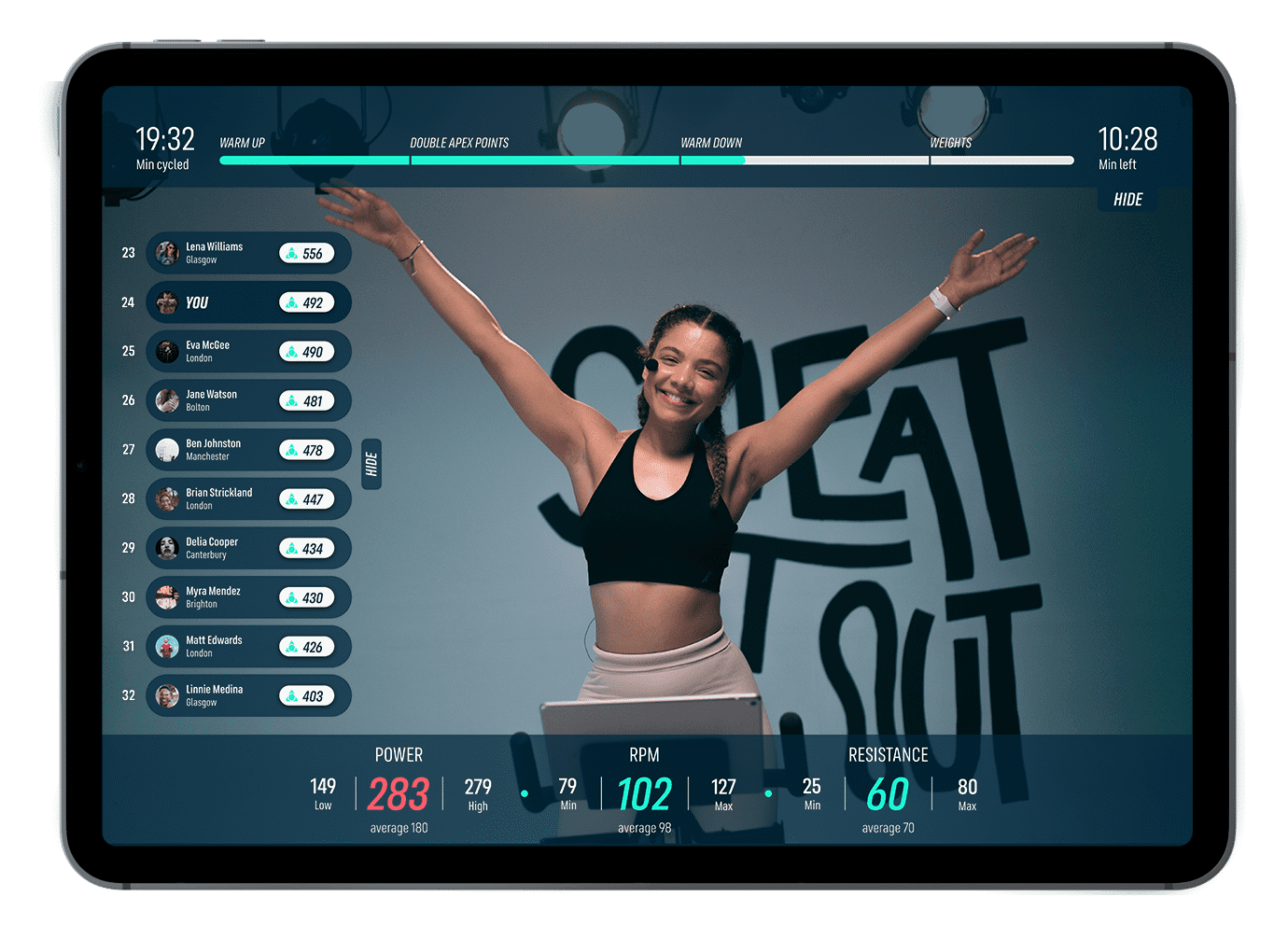 Inclusive
We're here for everybody.
So we show exactly that: we're welcoming, open, curious, never exclusive or elitist.
We're clear in what we say so that everyone can understand us, and we make it easy to interact with us.
Smart
We're clever and we're not hiding it.
We don't need to be in your face about it, but all the technology that we've packed into our workouts is pretty amazing. So we show we're smart without being arrogant, giving our customers the confidence that our tech is premium at great value.