< Back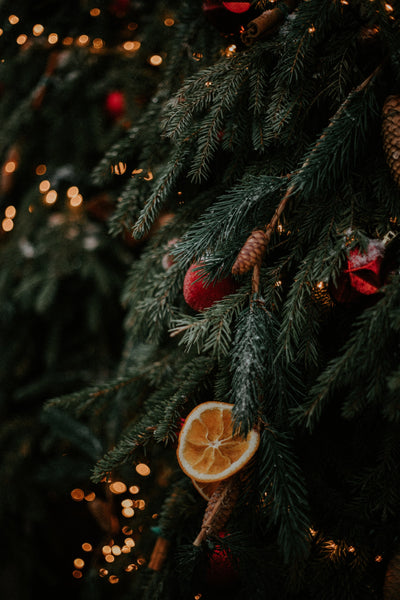 How To Avoid Burnout During the Festive Season
Maddy Slade | 29 Nov 2021
This time of year always seems to go at full speed. The RVSPs start flocking in and before you know it, every weekend is booked up til Christmas. There are the obligatory office Christmas parties, the theatre trips, carol concerts, the list goes on... Life really seems to pick up a pace and come the New Year, it can be all too easy to end up overwhelmed, overspent, and under rested.
It's important to pace yourself and remember you don't have to do it all, really.
It's equally, if not more important to schedule in time for yourself. Although the festive season is a time of celebration, this time can also be an opportunity for you to recharge. Of course you should enjoy yourself, have fun with your friends and family, just watch how and where you're spending your energy.
Here are our top tips to avoid the festive burnout this Christmas Season...
SET BOUNDARIES
You can't be in a million places at once. As much as you might want to do it all and say yes to every event that comes your way, doing so might leave you exhausted and resentful later down the line. Now is a good time to assess your priorities and accept you may not be able to do everything. Go slow with yourself. Don't be afraid of saying no to plans, if you don't want to go, or simply don't have the time, the party will go on without you! 
SWITCH OFF 
During the holidays it can be tempting to sneak in a bit of work here and there. Especially now that many of us regularly work from home, it can feel even harder to switch off. Try to ensure you take a proper break. Taking time off is so much more of a recharge if you fully switch off, otherwise your mind will always be partly in work mode. 
PLAN
Christmas shopping doesn't have to be stressful. The key is planning and getting the bulk of it done early. This year, why not try and get creative? Experiences make great gifts and are often more memorable, and sustainable! Factor in your budget, sometimes handmade presents are the most appreciated. Why not make a collage or photo album? You don't have to break the bank in order to give a thoughtful gift. 
TAKE TIME FOR YOU
Schedule in some time to spend with yourself, doing the things you want to do but normally don't have time for. Perhaps that's taking a long bath, cooking your favourite meal or taking a full 45 minute class on your Apex bike you haven't managed to find the time for. 
DIGITAL DETOX 
Why not plan to use the Christmas period as an opportunity for a digital detox? Even just a day or two away from your phone and social media will do wonders in refreshing your mind and bringing you back to you. Our top tip is to turn off your notifications so you're not constantly pinged and urged to look at your phone. 
Write a list of things you want to do instead of being on your phone - that way you won't feel so lost without it. What do you always intend to do but never seem to have the time for? For you this could be reading, listening to your favourite album, catching up on a series...you'll be amazed about how much more time you start to have once you put that phone away and leave room for the good stuff.
We hope these tips inspire you to check in with yourself over the festive season and use it as a time for both rest and fun. Who knows, you might even create some new healthy habits to bring into the New Year.